This issue of Bandworld looks like the Bandworld of old, but it really serves to show you the connection to the new and improved – Online Edition. Throughout the printed pages look for the special

icon, which always indicates connections to valuable information and tools. All of these items are available to you free. If you decide to subscribe to Bandworld Online, you'll have access to thousands of sound files, articles and over 20 full band arrangements. Everything we produced starting in 2004 remains forever available: 24-7, 365 days a year.
Table of Contents


3 How to Do It by M. Max McKee


4 American Band College 2012 • The SHSU master's program in Ashland, Oregon (Complete information)


10 Elements of Intonation by Chris Fogderud


13 Self-Inflicted Burnout by Philip C. Wise


16 Warm-Ups That Work (Complete information - special online deal)


17 If I Were a Band Director by James Logsdon


18 Cadenze! (Database office assistant)


20 Western International Band Clinic 2012


25 Procession et Hymn by Igor Savinov (Linked to an online full band set of score and parts)


27 Bandworld Magazine's Top 100 New Compositions for 2011-2012


29 This Could Be the Start of Something Big by Tim Lautzenheiser


31 ABC/WIBC DVDs & Bandworld Online Subscription
Cover: Guest trumpet soloist, Allen Vizzutti is joined by the guest conductors of the 33rd annual Western International Band Clinic in Seattle, Washington, November 18 - 21, 2011. Left to right, top row: Robert Ponto (2), Frank Troyka, Mike Bankhead and Linda Moorhouse. Row 2: Brian Hogg, Robert W. Smith, Mike Bankhead, Robert W. Smith. Bottom row: WIBC students in the Australia/USA Pacific Honors Ensemble Program plus the guest conductors, each of whom conducted all 4 WIBC Honor Bands, with the WIBC organizers at Grand Finale Concert time. (Photo by ABC/WIBC photographer, Elizabeth Lonergan.)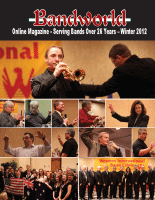 ONLY $9.99 per year for online subscription!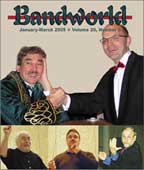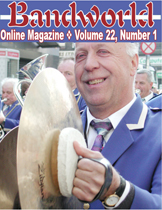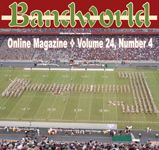 Click on any photo above to go to the related issue Home Page.
CLICK HERE to subscribe to Bandworld Magazine and get access to over 30 complete issues.